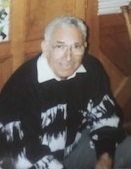 On Sunday, October 10, 2021 Estanislao 'Lalo' Solis 86, passed away after a lengthy decline in health. He went to be with the love of his life, his wife of almost 60 years, Aurora Corona Rodriguez Solis .He was born on November 25 1934 to Bartolo & Severa Solis in Mission, Texas. He was the fifth of what would be 9 children. He was raised in Donna, Texas for a while where he learned from an early age to work in the fields picking cotton.  Education, work and family were of prime importance.
The family later moved to Galveston Texas where he completed school in the public school system.  He worked at a variety of jobs and after a while, he joined the Army.  While serving in the US Army, he became an Infantry man and earned the Good Conduct Medal.  He served a total of 1 year and 9 months with a total of 4 months and one day in Korea where he made lasting memories.  He was proud of his veteran status and didn't mind sharing his stories with you.
He believed in family loyalty & dedication to his parents.  He was a devoted son and remained available to assist his parents as needed.  He was taught to help his brothers and sisters as needed and did so as often as possible.  When he needed help, they were there for him as well.
On December 2, 1959, he married the love of his life, Aurora.  He accepted her and her two children and raised them as his own.  Dolly as she was known and Lalo went on to have three more children for a total of five; Joe, Katy, Jimmy, Julie & Stanley.  Lalo was known to be a harsh disciplinarian with all five children and didn't spare the rod.  He did his best to treat all five equally and taught all of his children the importance of good manners and respecting their elders.
He worked a variety of jobs that included, Dr. Pepper, Falstaff, Merchant Marine and Sears.  As a merchant marine, he traveled the world and brought many treasures home to his family.  When he stopped working as a merchant marine, he never had a desire to go out to sea again.  He became a technician for Sears and worked for Sears until retirement at the age of 62.  After retirement he tried repairing TV's at home but gave that up when the TV's got smarter and smarter.
He and Dolly lived in Galveston for a brief period, and then bought their first home in Texas City in 1961.  Their second home was their forever home and they bought that home in 1976. He was a skilled carpenter and did his best to make their home everything Dolly wanted it to be.  They filled their gardens with fruit trees that included but wasn't limited to grapefruit, orange & avocado.  They usually had baskets full of fruit to share with family and friends.
They didn't hesitate to help their family with a place to live as needed.  They had an open door policy for family on more than one occasion. When it came to helping family; they didn't know the word no.
He had a will and fortitude like few men.  He smoked and drank when he was younger but when he decided to give that up, he just quit.  One day, he just decided to stop smoking and drinking and never picked up a cigarette or a beer ever again.  He was proud of that accomplishment.
He became a grandfather for the first time, 47 years ago.  He doted with great care and patience on his first grandson, Eric Anthony Martinez.  He stayed up all night trying to get that little guy to sleep to no avail.  The little guy was so hungry.  The nipples on his bottle were too small and he wasn't being fed.  Lalo was the best grandfather and Eric was just the beginning.  He would go on to help with Jimmy Jr. and Jennifer and helped raise them for 5 years.  He wasn't the best at brushing Jennifer's hair but he tried.  When it came time to help with his 'baby', Catherine, he was available to pick her up from school every day and on many occasions, took her to get a barbecue sandwich. 'Anything for his 'baby'.  He completed any and all tasks with a smile and a heart filled with love.  He never complained.
He loved to hunt with his best friend, Floyd, his brothers, his son and grandsons.  He loved his time with the men folk at the 'Ranch'. He always wanted all the family to join him yearly at the 'Ranch' and invited everyone to go every hunting season.  He was always up for a game of dominos or a good chat about his past.  He was known by his immediate family for his pumpkin pies every Thanksgiving when he was younger.  He would make a mess in the kitchen but he made a delicious pie and took pride in his crust.  He learned how to make a good crust from a cook on one of the ships he sailed on as a merchant marine.
As he aged, his routine consisted of a cup of black coffee first thing in the morning, his Galveston newspaper and the crossword puzzle. He ran errands for Dolly and took her to the local game rooms almost every day for a while. Gradually dementia affected his abilities and skills and he had to give up his crossword puzzles and driving. He loved a good bowl of hot menudo and a rolled up tortilla.  He would say, "hmmm, that's good".
He is preceded in death by his wife, parents, brothers, Jose, Jesse & Rogelio and sister Hilda; also nephews, Albert, Ricky & Rogelio Solis & great-granddaughter Monica Cruz.
He leaves to cherish his memory, his children, Catherine, Julie, Jimmy Sr., Stanley & Joe.  His grandchildren Jimmy Jr. Jennifer, Kymber Lynn, & Catherine Solis, Eric, Ana Ayala & Richard Martinez, Michelle Tobias, Veronica Sanchez, Joe Jr., Jeff & John Rodriguez, also left to cherish his memory, his siblings, Frank, Maria & Oscar and also a host of great grandchildren. He will also be missed by a host of nephews and nieces who list him as their favorite uncle.
He was known for his easy smile and his teasing of the younger generation at their expense.  He will live on in the memories of his large family.
A visitation will be held Thursday, October 14, 2021 at the James Crowder Funeral Home in La Marque Texas from 5:00 pm to 6:00 pm with a Memorial to follow, then a reception there as well.