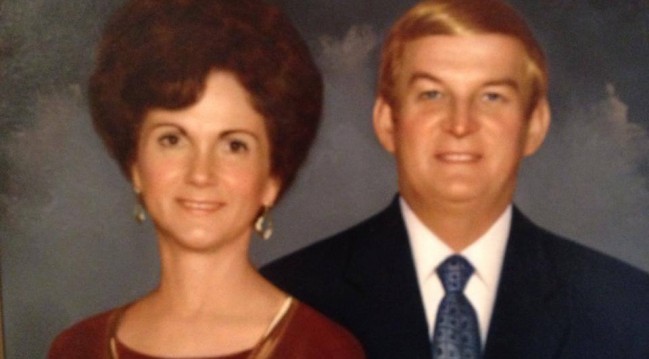 As a young man working to support his widowed mother, James Crowder, Sr. dreamed of being an entrepreneur. He knew that it would be a tough road, but he went along anyway. After meeting and later marrying his dear wife Ann, his dream became hers. They worked day in and day out, and while supporting their family of four boys, their dream became the James Crowder Funeral Home.
Established in 1959 in the small, but booming town of La Marque, Texas, the James Crowder Funeral Home was one of the few full service funeral homes in the area. They founded their business on the belief that they were just a "family serving families".
Today, that vision still holds true. With five locations located in the Galveston, Brazoria and Harris County areas the Crowder family is dedicated to going the extra mile. Each location may have their own uniqueness about them, but they all take pride in the family business and in making sure that each family they serve leaves satisfied.
The original location is still open to serve with James Crowder, Jr. at its helm. Holding true to its humble beginnings the La Marque location serves the families of La Marque, Hitchcock, Texas City and many more.
In Dickinson, John Crowder runs the show. Opened in 1984, Crowder Funeral Home – Dickinson is the largest location. Being the most central of the five, this is the premier location of the five.
Ron Crowder runs the Clear Lake/Webster area location. By recently adding a reception area, the Crowder Funeral Home – Webster makes sure its families have options when it comes to after service plans.
Purchased by the Crowder family in 2006, the Pearland location has served the citizens Pearland since 1999; Mark Crowder, the son of James Crowder Jr., manages this location. Much like the Clear Lake/Webster location, Crowder Funeral Home –  Pearland has a reception area for families with after-service needs.
Crowder Funeral Home – League City opened in 2011; Matt Crowder, the son of Ron Crowder, runs this location. Here you will find a small but dedicated staff that welcomes everyone as if they had known them for years.
Located in Pearland, the Crowder Crematory is the newest addition to the Crowder family. With a state of the art facility, and a State certified staff, Crowder Funeral Home – Pearland is able to perform cremations for all five locations, on site.
At each location there is an experienced staff of funeral directors who are devoted to helping you honor the memory of your loved one. Each offers a variety of services, including pre-need planning, traditional funeral and cremation services, graveside memorials and more.