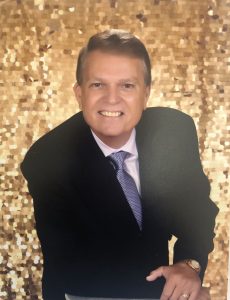 Robert Stanley Perryman, 74, of Biloxi, Mississippi passed away on March 11, 2022.  Robert was born on March 27, 1947, in Astoria, New York to parents Stanley Perryman and Mary (Talamini) Perryman.  He was a graduate of The University of Nebraska at Omaha and obtained a Bachelor's Degree of General Studies in 1971.  He proudly served his country as a sergeant in the U.S. Air Force.  He married his beloved wife Darlene on August 19th, 1977.  He retired as a manager from Sam's Club in 2010.  He was a wonderful son-in-law who helped his wife take care of her loving parents David and Margie Berger.  Bob was outgoing and friendly.  He knew how to connect with people and always made time for others.  He enjoyed cruising, scuba diving, meeting people, playing video poker and slots, and watching his beloved Nebraska Cornhuskers play football.
He was preceded in death by his parents Mary and Stanley Perryman and his brother-in-laws Richard LaVigne and David Paul Berger Jr.  Left to cherish him is his wife Darlene Yvonne Perryman; daughter, Amanda Allen and husband John; son, Christopher Perryman; sister Charlene LaVigne; his in-laws David and Margaret Berger; sister-in law, Kitty Sue Berger; one nephew, Dennis LaVigne (Audrey); three nieces, Jennifer LaVigne, Amy Foster (Chris) and Megan Fahey (Steve); cousins, grandnieces, grandnephews and many other dear family, friends and loved ones.
In his honor, there will be a visitation from 9:00 AM to 10:30 AM on Thursday, March 17th, 2022 with a memorial service to follow at 10:30 AM at Crowder Funeral Home Chapel in Dickinson, Texas.  Interment will follow at Galveston Memorial Park in Hitchcock, Texas.