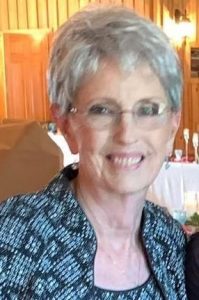 Zaundra "Sandy" Franks, (79) of Santa Fe passed away peacefully on Wednesday, December 21, 2022, surrounded by her family.  Sandy was born July 17, 1943, in Ontario, California.  Upon graduation, she attended business school and married her high school sweetheart, Jerry Franks. The couple soon moved to La Marque, TX and created a remarkable life together. Sandy was a wonderful caring wife, mother, and grandmother. Over the years, she enjoyed working at Monsanto, UTMB, and assisting her husband in their electrical business.
Sandy enjoyed and nurtured her passion for gardening.  If you ever drove past their home, it was exciting to catch a glimpse of their bountiful vegetable garden accented with beautiful flowers.  If Sandy was not gardening, you could find her reading a great book with a glass of wine or taking a quick trip to the casinos to play the slots.
Sandy is preceded in death by her parents and husband, Jerry Franks. She is survived by her daughter Tamra Wilcoxson and husband Scotty, her son, Kerry Franks and wife Alana, her sister, Pamela Cooper and granddaughters, Tori Wilcoxson and Taryn Britt and husband Austin.
A visitation will be held on Thursday, December 29th, 2022, from 5:00-7:00pmat the James Crowder Funeral Home in La Marque.  Funeral Service will be held at 2:00pm on Friday, December 30, 2022, at the funeral home.  Entombment will follow at Galveston Memorial Park Cemetery in Hitchcock, TX