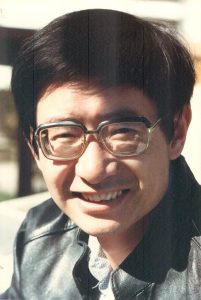 Weiqing Weng was born on May 13, 1953 in Shanghai, China to a very intellectual household. He was a talented student, even at a very young age. Through the turmoil of the Cultural Revolution when science and scientists were out of favor, he stuck with his passion to learn. Opportunity comes to those who are ready. When the nationwide entrance exam was reinstalled in 1977, 10 years' worth of high school graduates rushed to fiercely compete for a ~1% acceptance rate. He passed the first round and was accepted into Shanghai Normal University, where he was a stellar student. Weiqing was among the few selected to stay on and teach at the university after graduation. He married Meiqi Zhou in 1984.
To advance his career and provide his family with a better life, Weiqing moved from China to the US. He applied and was awarded a full scholarship to study at the American University in Washington, D.C., where he received his master's degree in Chemistry in 1987. Afterwards, he went on to the University of Utah under another full scholarship and received a PhD in Chemistry in 1991. He spent two years in post doc training before beginning a career at ExxonMobil in 1994, rising to the title of Senior Staff Chemist in the Global Technology Product Research group. During his tenure at ExxonMobil, Weiqing gave numerous invited lectures around the world, published 24 papers in peer-reviewed journals, and received 35 patent grants. He also contributed significantly to strengthening ExxonMobil's technology ties with China and served as an Executive Committee member of the Polymeric Material, Science, and Engineering Division of the American Chemical Society (ACS).
Weiqing passed away on February 3, 2017. He truly enjoyed his work, often engaging in his research outside of the office. While he pursued intellectual excellence his entire life, he also loved sports, reading, and travel. He cared deeply about his friends and family and was a loving father and husband.
A visitation and time of sharing will be held from 10am till noon on Saturday, February 11, 2017 at Crowder Funeral Home in Webster.