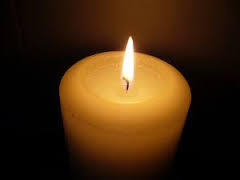 Vincent L Eklund, 86, passed away on February 15, 2018 in League City, TX. He was born on September 16, 1931 in Houston, TX to Adolph and Eula Eklund. Vincent L Eklund is survived by: his wife, Joyce Eklund; sons, Roger Eklund and wife Pauline Eklund and Vincent Eklund and wife, Ruth Eklund; daughter, Sherry Denton; and his grandchildren, Jeremy Denton and wife Ali Denton, Nathan Denton, Anthony Eklund, Christopher Eklund and wife, Renee Eklund, Daniel Eklund and Amy Eklund; his great grandchildren, Tucker, Rory and Brynnah Denton, Sabrina and Megan Pascualli and numerous family members and friends.
When his nation called he answered by joining the United States Air Force. He earned a BA degree from Sam Houston State University. After his retirement from the Air Force, where he served for 20 years, Vincent worked as a Procurement Officer for NASA at Johnson Space Center for 16 years for a total of 36 years of service for the US government.   He had a passion for cruise ship travel that led him to visit over 68 countries with a goal of visiting all countries. He loved to play cards especially pinochle with an ongoing competition with his children. Vincent decided to quit while their team was ahead and Joyce insists on a rematch.  He especially loved to visit with family and friends. One thing Vince looked forward to was a daily visit with Roger for coffee.  He loved local sports, especially the Rockets and World Series Champion Houston Astros.
A memorial will be held on Sunday, February 18, 2018 at 10:00 am at Crowder Funeral Home 111 E Medical Center Blvd in Webster, TX 77598.