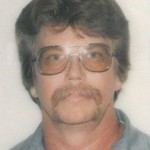 Victor Joseph Dupla, Jr., 67, of Hitchcock, passed away on Thursday, February 7, 2014 at his residence. He was born December 14, 1946 to Victor and Agnes Dupla in Galveston, Texas. A lifelong resident of Hitchcock, Texas, Victor graduated from La Marque High School with the Class of 1966. After High School, Victor joined the United States Army, and was stationed in Korea, where he worked as a Sergeant in communications. After being honorably discharged from the Army, Victor went on to work for the U.S. Postal Service. Starting in Galveston, he worked as a technician and after 44 years of service retired from the Bellaire U.S. Postal Service as Supervisor of the Maintenance Department.
Victor was of Lutheran faith and enjoyed bowling, bar-b-quing, and eating Mexican Food. He loved working in his garden and sharing vegetables with family and friends, and didn't mind lending a helping hand to those in need. The most favorite part of his day was the time he spent with his granddaughter Yasmine, whether dropping her off or picking her up from school.
He is preceded in death by, his parents, and his brother Ralph Dupla. Victor is survived by, his two daughters; Lisa Dupla of Dickinson, Texas and Lori Herrera of El Paso, Texas, his son; Michael Dupla and wife Diana of El Paso, Texas, and his grandchildren; Yasmine, Victoria, and Vincent. He also leaves behind his sisters; Louise Lawson (Billy Parker) of Bayou Vista, Texas and Mary Dreyfus (Stanley) of Santa Fe, Texas, his brother; John Dupla (Elaine) of League City, Texas, his aunts; Doris Collins of Mesquite, Texas, Beverly Enge of Hitchcock, Texas, and Mary Petros, of North Lima, Ohio, and numerous cousins, nieces, nephews and neighbors.
Visitation for Mr. Dupla will be held on Wednesday, February 12, 2014 from 5:00pm to 8:00pm at the James Crowder Funeral Home in La Marque, Texas. A service will be held Thursday, February 13, 2014 at 10:00am, with Pastor C.O. Magee officiating. Interment to follow at Hayes-Grace Memorial Park in Hitchcock, Texas; pallbearers will be Mario Cabello, Lisa Dupla, Lori Herrera, John Dupla, Chris Dupla, Carl Enge, Judge Mike Nelson, and John Hernandez, with honorary Pallbearers, Bill Alford, Phil Overton, Stanley Dreyfus, Billy Parker, Michael Dupla, and Friends and Co-workers from the U.S Postal Service.