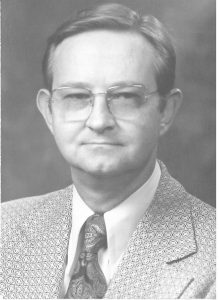 Thomas "Tom" V. Erdos, 87, of Texas City, Texas, passed away Thursday, March 7, 2019, in Houston.  Tom was born March 25, 1931, in Brooklyn, to Louis and Anna Erdos.  He grew up in Rockaway Beach then Tucson, where he became a busboy at the Old Pueblo Club until he joined the United States Navy in 1950.  Tom served as a radioman with service in the Korean war and, for NATO, in Italy.  After his honorable discharge in 1955, members from the Old Pueblo Club helped him gain admission to the University of Arizona, where he obtained a bachelor's degree in business administration in less than three years.  Tom became a public accountant, licensed in New Mexico, Colorado and Texas.  In 1965, he began employment with American National Insurance Company in Galveston, Texas, where he became Vice President and General Auditor.  From the early 1980s until his retirement in 1993, Tom was a highly regarded national lecturer on fraud detection, investigation and prosecution for the Institute of Internal Auditors.
Tom met Joanne Aronson, of Grantsburg, Wisconsin, when they rented adjacent duplexes in Albuquerque in the late 1950s.  They were married in 1960 and raised two children, Thomas, Jr., (spouse Peggy) and Alanna McCall (spouse Warren).  Tom was an avid fisherman, a ham radio operator, an accomplished woodworker, and a lover of big band music.  He took up computerized embroidery in his retirement.
Tom is preceded in death by his parents and survived by his wife and children and five grandchildren, Thomas Erdos III, Christopher Erdos, Candice Erdos, Elizabeth McCall, and Alice McCall.
Visitation will be Thursday, March 14, 2019 beginning at 2:00pm with a funeral service starting at 4:00pm at the James Crowder Funeral Home in La Marque, Texas. Interment will be Friday, March 15, 2019 at 11:15am at the Houston National Cemetery in Houston, Texas.
In lieu of flowers, please make a donation to the charity of your choice.