Thomas Clarence "Bud" Guthrie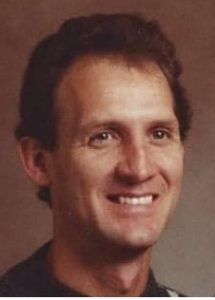 On Sunday, April 18, 2021, Thomas Clarence "Bud" Guthrie, loving father and grandfather, passed away from a heart attack at his home in Seabrook, Texas, at age 70.
He was born April 7, 1951, in  Elk City, Oklahoma, to John and Dora Guthrie. Over the years he had many careers including driving a school bus, refinery work, and even owning a trucking fleet and a swimming pool company. He is best known, however, for his contributions to the church through volunteering, missionary work, and preaching.
Bud was one of the most incredible men you could've met. He was known for his quick wit, his infectious smile, and his kind and compassionate spirit. He loved truly unconditionally and just wanted to be loved the same. He taught us to take care of each other, to love and forgive, to work hard, to always tell the truth, that your word is your bond, and how important it is to do things right the first time.
Thomas Guthrie was preceded in death by both parents and his brother, Donnie. He is survived by his four daughters, Jessica, Shannon, Megan, and Afton, seven grandchildren, Saige, Salem, Teagan, David, Ezra, Finn, and Zoey,  and his siblings, Roslyn, Mary, and Mack.
A memorial service and celebration of life will be held on Saturday, May 1, 2021, at Gateway Community Church in Webster, Texas at 2 pm. There will be a live link available the day of the service through the Facebook Event or by contacting a family member. Flowers or donations may be sent to Gateway Church at 760 Clear Lake City Blvd, Webster, Texas 77598.