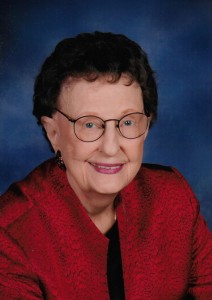 Sue Reznicek, 83, of La Marque, Texas, passed away on Wednesday, July 6, 2016. She was born in Houston, Texas to Olive and John H. Dobbin on June 2, 1933. A lifelong resident of La Marque, Sue graduated from La Marque High School (Class of 1951). She was a member of St. John's Methodist Church in Texas City, and had retired from Monsanto Company after 32 years of service. Sue loved playing cards, especially bridge, and traveling.
She is preceded in death by her husband John "JB" Reznicek, her mother and father, and sisters Jane Klyng and Bessie McBee. Sue is survived by her sister in-law Dorothy Reznicek, brother in-law William Reznicek, nieces Carole Mahfouz and husband Lee, Janis Wright and husband Jimmy, and Sheri Reznicek, nephews Kenneth Klyng and wife Debbie, Robert McBee and wife Shelly, Mike Reznicek and wife Melba, best friend Virginia Nash, and other family members.
Visitation will be held on Wednesday, July 13, 2016 from 5:30pm to 7:30pm at the James Crowder Funeral Home in La Marque. A funeral service will be held on Thursday, July 14, 2016 at 10:00am at the James Crowder Funeral Home in La Marque, with Rev. Golden Shook officiating; interment to follow at Galveston Memorial Park in Hitchcock, Texas.
Memorials may be made to St. Johns United Methodist Church in Texas City.