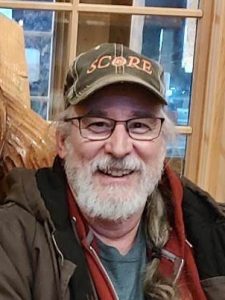 Steven Eugene Masone, 62, a resident of Pearland, TX for over 25 years, passed away September 4, 2023 in LaPorte, TX. He was born August 20, 1961 in Huntington, New York. Steven has spent his life in service to others. He is a veteran of the U.S. Marine Corps, and a former League City Volunteer EMS-EMT, who has worked as a Health and Safety Coordinator at his job with Ardent Mills, constantly looking out for the welfare of others.
He has been an active member of St. Helen Catholic Church conducting youth bible study classes, amongst other volunteer activities. Steven has spent his life supporting his family, often sacrificing his own needs for the sake of the ones he loved.
Steven is preceded in death by his brother, Billy.
He leaves behind his daughter, Cathy, husband Alex; sons: Billy, Timmy and Joey; father Bill and mother, Toni; sisters: Chrissy, and Eileen, husband Vince; brothers: JimO, wife Lori, Kevin, wife Chris, and T.J.; numerous nieces and nephews; aunts, uncles, cousins, and extended family.
A visitation will be from 5 p.m. to 8 p.m., Friday, September 15, 2023 with a rosary at 6:00 p.m. in the chapel of Crowder Funeral Home in Pearland. Mass will be held at St. Helen Catholic Church, Saturday, September 16, 2023 at 1:00 p.m.
Pallbearers will be, JimO, Kevin, Timmy, Joey, Vince, and T.J.
We ask that in lieu of flowers, make donations in remembrance of Steven Eugene Masone to the Glioblastoma Foundation at www.glioblastomafoundation.org.  Please reference the email Krof@yahoo.com when donating to the foundation.