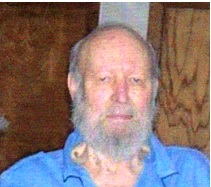 Houston Texas – Stanley Eugene Miller, 82, passed peacefully in his sleep Sunday morning December 28, 2014.
Stan is survived by his wife of 40 years, Charlette, 3 children: Wade Miller, Sheryl Miller and Kathy Stadler and 3 step children: Andy Denton, Lisa Sullivan and Leslye Garcia. He also leaves behind 2 granddaughters: Caroline Baldwin and Katy Miller.
Stan was a veteran of the Korean War in the Navy. After he was discharged, he attended the University of Wyoming where he earned his degree in engineering. He went to work for Armco Steel and was transferred to Houston and spent the rest of his career there until he retired.
Services will be held this Friday January 2, 2015 at 1:00pm at Crowder Funeral Homes 111 East Med Ctr Blvd, Webster Texas. Immediantly following the service, there will be a small gathering for family and friends at the home of Charlette 947 Festival Dr. where lunch will be served.