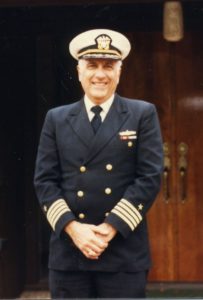 Sophocles George Pappas of Galveston County passed away on January 12, 2023. He was born on March 2, 1930, Texas Independence Day, in Dallas, Texas, to George S. Pappas and Aspacia C. Pappas. He attended North Dallas High School where he was very active in the Junior ROTC program achieving the rank of Lieutenant Colonel.Upon graduation, he left Dallas to attend a small college in Houston called Rice Institute (now Rice Universary). At Rice, he volunteered to join the Naval ROTC unit while pursuing a Degree in Chemical Engineering. Upon graduation in 1952, the Navy commissioned him as Ensign, USN and ordered him to active duty on the USS ACHERNAR, AKA-53, an attack cargo ship home ported in Norfolk, Virginia where he performed a number of different jobs over a period of three (3) years. This was during the Korean war and as a young single officer, he badly wanted to be transferred to the Pacific Ocean where the Korean War action was taking place. After having made several transfer requests, in May 1953, the Navy agreed and ordered him to the USS LST 902 (Landing Ship Tank) operating in the Korean area. To say the least, he was very happy until two days before he was to depart for Korea, his orders for transfer were cancelled. The reason given for the cancellation was that "he was too valuable to the ACHERNAR" to be transferred. Fortunately for him and about one year later, he met his future wife, Persephone Trahadias, in Norfolk. They were married on March 27, 1955 and celebrated their 67th year of marriage during 2022. Upon release from Navy active duty in 1955, he and his bride left Norfolk and relocated to Galveston, Texas. He really enjoyed his Naval duties and would have remained on active duty, but he also wanted to use his engineering training. After several job offers from Oregon to Virginia, he took an engineering job at the Monsanto Chemical plant in Texas City, Texas. From the Texas City plant, he was transferred to the newer Monsanto Plant being built in Alvin, Texas. He was employed by Monsanto for thirty (30) years before retiring in 1985. While at the Monsanto plants, he held a number of senior plant manufacturing positions as well as technology and engineering manager. After leaving Navy active duty and moving to Galveston, he rejoined the Navy as a reserve officer at the Galveston Naval Reserve center. He was transferred to the retired Naval reserve as Captain, USNR in 1982 after thirty (30) years of service. During this reserve period, he found himself performing various and very interesting assignments including: Commanding Officer of several different reserve support units, Chief of Staff of one of the first Naval Reserve Readiness Commands organized in the US, and Commanding Officer of the reserve ship USS H.D. Crow (DE-252) stationed At Pelican Island, Galveston. He was a long time member of the Military Officers Association, the Texas Navy Association, the Association of the US Navy, United States Naval Institute and the Lakewood Yacht Club where he had served as Commodore. He was also honored by the Governor of Texas appointing him an Admiral in the Texas Navy.
Sophocles is preceded in death by his mother and father. He is survived by his loving wife, Persephone Pappas; his son, George Pappas; his daughter, Jeana Pappas and one grandchild, Ryleigh Pappas.
In his honor, there will be a visitation on Thursday, January 19, 2023 from 4:00pm to 6:00pm at Crowder Funeral Home in Dickinson, Texas, with a Trisagion to follow at 6:00pm. There will be a funeral service on Friday, January 20, 2023 at 11:00am at Assumption of the Virgin Mary Greek Orthodox Church in Galveston, Texas. Interment will follow at Mt. Olivet Catholic Cemetery in Dickinson, Texas.