Sharon Ann Jacobs-Salinas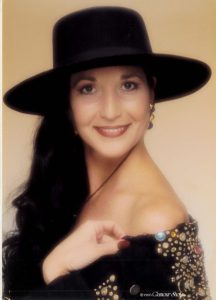 Sharon Ann Jacobs-Salinas
LA MARQUE. TX –
Our dear mother, wife, friend….. Sharon Ann Jacobs-Salinas,on January 4, 2023. Shea has always been a wonderful, supportive mother who has eternally been there when we need her. She also had passed good friends and was well-loved by them all.
She is survived by her two children: Bo Maner and Brent Maner, and their families, as well as her loving husband, Michael Salinas, who stood by her side.
Sharon was a doting parent and grandparent and a faithful wife. She has always loved horses and cats, and was an animal rescuer, an environmental enthusiast, and had a true admiration for gardens, flowers, and was fascinated by moon and sky photography.
She possessed a wonderful sense of humor. The Lord will welcome Sharon into Heaven through the blood of Jesus Christ, Our Savior. May Sharon rest in peace. We all love you so very deeply and will miss you here with us dearly!
Donations can be made in Sharon's name to the Christian Animal Rights Association https://christiananimal.