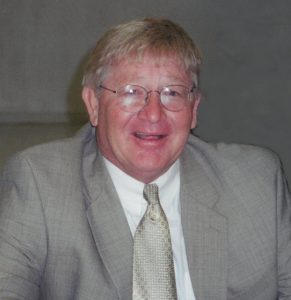 Selden McKee Malin, 67, of Dickinson passed away on Monday, July 17, 2017. He was born October 22, 1949 to Victor and Mary Malin in Texas City, Texas.
Selden was a lifelong resident of Bacliff and Dickinson, and a graduate of Dickinson High School class of 1968. He loved watching Gator football on Fridays and Aggie football on Saturdays. Selden enjoyed playing tennis, fishing, and cruising around town. He especially loved watching his girls play sports. Selden had been a car salesman with Gay Pontiac for many years and was a lifelong member of Holy Trinity Episcopal Church. He will be remembered for his contagious laugh and the smile that he carried with him all day long. Selden never met a stranger and made friends everywhere he went; he was so loved and will be greatly missed.
He is preceded in death by his mother and father, sister; Marcy Malin, brother; Victor Malin and nephew; Robert Smith. He is survived by daughters; Stacy Malin and fiancé Derek Brown and Courtney Malin, sisters; Melanie Malin, Melissa Smith, and Mekie Bedore and husband Craig, two nieces; Wendi Thomason and Kelsey Bedore; two nephews Kyle Bedore and David Thomason, great nephew and nieces; John, Sarah and Emily Thomason, and ex-wife and friend for always; Debbie Malin.
Visitation will be held on Saturday, July 22, 2017 from 3:00pm to 5:00pm at the Crowder Funeral Home in Dickinson, followed by a funeral service at 6:00pm at the Holy Trinity Episcopal Church in Dickinson, with Rev. Stacy Stringer officiating.
The family would like to especially thank, Melissa Smith, Melanie Malin, John Thomason, Rosalia and Angel Gonzalez, Christine Haddock, Ewa Sereal, and Rachel Cole (Traditions Hospice), for all the great care and love that was given to Selden.
In lieu of flowers donations may be made to Dickinson Education Foundation in honor of the Selden Malin Scholarship (P.O. Box Z, Dickinson, Texas 77539).