Sallie Lou Berlin – Terrell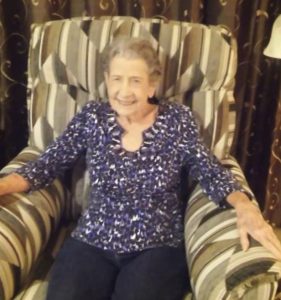 Sallie Lou Berlin – Terrell, 100 years old, passed away on January 14, 2022, at Heartist – Clear Lake, Webster, Texas. She was born on January 7, 1922, in Georgetown, Texas to Charlie F. and Alta Mae Hunt. Sallie was married to Clifford Berlin on September 17, 1938, for 40 years, he passed away on March 14, 1978. On June 24, 1984, she was remarried to O. O. Terrell they were married for 10 years before he passed away on January 23, 1994. Sallie is survived by her: sons, Dennis Berlin and Keith Berlin (Jennett); grandchildren, Bill Berlin, Tonya Ross (Eugene), Heath Berlin (Linda), Bryson Berlin (Dee); great grandchildren, Keilyn Berlin, Brylan Berlin, Bohde Berlin, Hunter Kinder, Brayden Kinder, Connor Clark, Landon Clark, and numerous family members and friends.
Sallie graduated from Georgetown high school. She worked as a farmer's wife for 30+ years and
J.C Penney for 17 years. She had a passion for family and travel.
A Graveside Service will be held on Friday, January 21, 2022 at 10:00 am at Plainview Memorial Park, Plainview, Texas.