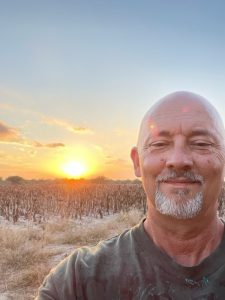 Roger Doyle was born in Gatesville, TX, June 19th, 1968 to parents Barbara Sue and Billy Paul Doyle.
He is proceeded in death by his Mother and Step-Father Ray Straley, Father and Step-Mother Mary, and brothers Tony and Charles Doyle, as well as his great friend, Larry Ellison.
He is survived by his wife: Karen Ann Doyle (Dickson), his daughter Sabrina Nicole, husband Chris and their daughter Kacey Lynn Wertheimer, son Lane Dylan John Doyle and Mother-In-Law Brenda Dickson. Siblings, Gregory Doyle, Jeffrey Doyle and wife Trish, Gary Doyle and wife Tara, Billy "Boken" Doyle and wife Kaylyn, brother from another mother Jason Pettigrew and wife Kim, Brother-In-Law Kevin Dickson and wife Brandy as well as his many beloved nieces and nephews.
And although there are too many to count, he is also survived by the incredible amount of friends he made through the amazing journey that was his life.
Roger came from humble beginnings, and spent most of his young years hiding from his older brothers and learning how to hunt and fish. As a teenager, Roger started working for a local car dealership where he met his lifelong best friend, Jason, and his future brother in-law, Kevin. Kevin thought enough of Roger that he introduced him to his sister, Karen. He went on a date with her and she quickly became the love of his life. They've been together for twenty-seven years and in that time Karen gave him his greatest blessings, Sabrina and Lane. Roger loved spending the weekends with family and friends fishing, playing cards, barbecuing and playing corn hole in the front yard. His lifelong dream was to have grandchildren and be a PawPaw and, by God's Amazing Grace, his dream came true with the birth of his first grandchild, Kacey Lynn. Roger spent his remaining time napping with his granddaughter on the couch every day when he got home from work and spoiling her when she wasn't being smothered in PawPaw's kisses.
Roger had many jobs in his life, but found his true passion and extended family when he started working Logistics at Ascend Performance Materials in Chocolate Bayou. He loved his position at Ascend and was loved by everyone who came in contact with him.
Roger passed peacefully Monday morning holding the hands of his beautiful loving wife and children, surrounded by his family. Roger may not have gone completely on his own terms, but I can guarantee you that he was at peace and went exactly the way he wanted. Rest In Peace Roger Dale, you are loved and missed by all.
In his honor, there will be a memorial service on Saturday, March 11, 2023 at 3:00pm at Crowder Funeral Home in Dickinson, Texas.