Philip Greg Snyder "Phil"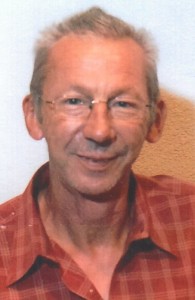 Philip Greg Snyder "Phil", a Pearland resident for over 20 years, passed away February 28, 2016. Phil was born September 6, 1956 in Joplin, MO to Helen and Ramon Snyder. He proudly joined the U.S Airforce and served in Desert Storm, Korea, Philippines, Germany and Baharan.
Phil worked in Pearland for 7 years at Primary Arms.
Phil is preceded in death by his father Ramon Snyder.
He leaves behind his wife of 20 years Juliana Snyder; son, Harley Snyder; mother Helen Ruth Snyder; sister, Melissa Shockley and husband Ricky; brothers: Terry Lee Snyder and wife Terrie Jo and Stan Snyder; aunt, M'lle Gelvin and husband J.T.; and numerous nieces and nephews; including three great-nieces and one great-nephew on the way.
In lieu of flowers the family is requesting donations to be sent to the American Cancer Society.
A memorial service will be held on Saturday, April 23, 2016 at 1pm at Crowder Funeral Home in Pearland, Texas.