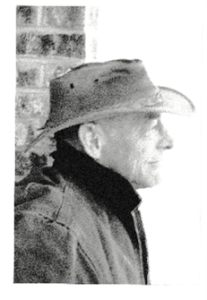 Paul David Jacob, born August 6, 1947, currently of Pearland (Houston) Texas, left us peacefully for another world on November 12, 2023.  He was 76 years old and had resided most recently at Oasis Care Center in Pearland.  He served honorably in Viet Nam and was a Marine to the end.
Paul was born in Greenport, Long Island, New York, to Walter Caspar and Phyllis Jean Voorhees Jacob who were serving Cornell University at the Vegetable Research Farm on Long Island. Paul joined his sister Judy as the family moved to Ithaca, New York and then to Urbana, Illinois.  He grew up in Urbana, attending Leal, Urbana Junior and then Urbana Senior High Schools.  He was active in athletics, excelling at football (Urbana High School Hall of Fame) and wrestling Urbana High School Hall of Fame) which he enjoyed with his dad Walter who was assisting with the University of Illinois wrestling team.  He also played and coached Youth baseball and was active in the Boy Scouts, achieving the rank of Eagle Scout.  He joined the Marines in 1966 and did a tour in Viet Nam.  Much to his mother's dismay, he got his pilot's license and instrument rating and learned and enjoyed skydiving.
He graduated from the University of Illinois with a Bachelor of Science degree in Physical Education and then a master's in educational administration and supervision.  He taught physical education at Lions Township High School in LaGrange, Illinois for several years. Paul married Jean Coble, his college sweetheart and artist in September 1970.  They resided in   LaGrange for several years.
And then he answered a call from a friend in warm Florida to join him in his landscaping business; so Paul changed professions and dived into plants and landscape construction.  He loved being outside and working with customers, serving Oyler Brothers in Florida and then Sierra Landscape Development in California.  He also enjoyed the success he had in participating in the growth of each company he worked with.
He married Konny Krantz and moved from Georgia to California.  He began to retire because of his health in 2020 and then endured several hospitalizations and long rehabilitations.  Left-over effects from Viet Nam took a toll on his marriage and they separated.  After residency in a couple nursing homes, he moved to Houston, Texas to be with his son and daughter-in-law and then to Oasis Nursing Center in Pearland, Texas.  He was able to be somewhat comfortable and enjoyed his early time, reading, organizing card games, and visiting.
When he died on Sunday, November 12, he left his son, Paul David Jacob Jr, and Daughter-in-law Joyce; his sister Judy (Jacob) Haselhorst (Ward); Niece, Kathe Jean Keithley (Phillip) and his nephew Brian Walter Haselhorst (Jessica) and 3 great nephews and 2 great nieces who called him "Gruncle"  for great uncle.  His commanding presence will be missed by all who are grateful for having been in his life however briefly.