Michael "Mike" Freddy Horn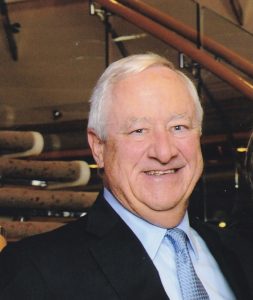 Michael "Mike" Freddy Horn of League City, Texas, went to Heaven on October 5, 2021, surrounded by his family, a day after his 70th birthday. Mike was born on October 4, 1951 in Tyler, TX to Fred and Pauline Horn. He was a lifelong Texan, and returned to the Houston area in 1989 after living there previously throughout the 1970's.
He was preceded in death by his parents.
Mike leaves behind to cherish his memory: his wife of 42 years, Mary Horn; his siblings Steve Horn and Freida Horn; his two children, Crystal Horn and David Horn (wife Kaitie Horn), and his three grandchildren, Levin, Vaughn, and Clara (with a fourth grandchild arriving in December). 
Mike worked hard his entire life to support himself and his family – from the lignite power plant in East Texas to the Pipefitters Union and industrial plants surrounding Houston. Even after retirement, he couldn't help but return to work, even if just to satisfy his need to be productive. 
If you were ever looking for Mike, it's a good bet that you would have found him on a golf course, at a fishing hole, or bellying up to some good food. He took pride in his long driver, and his penchant for catching average-sized bass (and throwing them back). In his later years, he found photography as a passion, but his love of making others happy was one that stayed with him his entire life.  
If you'd like to pay your respects to Mike and his family, a memorial service will be held at the Crowder Funeral Home (1645 E. Main Street, League City, TX) at 1:00 PM on Friday, October 22nd. A live stream will also be available at: https://youtu.be/pEOAGXoViDo 
In lieu of flowers, the family would appreciate donations to either of the following organizations in memory of Michael F. Horn: 
American Lung Association (https://www.lung.org/)
St. Jude Children's Research Hospital (https://www.stjude.org/donate)