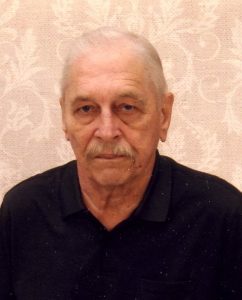 Marvin Allyn Lillie, 79, of Dickinson, Texas, passed away peacefully in his home, October 30, 2017.  Marvin was born August 6, 1938, to William and Elfrieda Lillie in Sioux City, IA.  He proudly served his country in the U. S. Air Force as a C130 pilot.  His service included a 14-month tour of duty in Viet Nam, being awarded the Distinguished Flying Cross for his duty as a hurricane hunter, flying into the eye of hurricane Camille, and teaching R.O.T.C at the University of Connecticut.  Marvin retired from the Air Force as a Lt. Colonel.  Following his military service, Marvin taught R.O.T.C. at Des Moines East High School and Dickinson I.S.D.  He was also active with the American Legion in Iowa, and the V.F.W. in Dickinson.
Marvin was preceded in death by his parents; and brothers, Randy Lillie and Leon Lillie.  He leaves behind to cherish his memory his wife of 51 years, Terry Miller Lillie; sons Curtis Lillie and wife Vicky, Andrew Lillie and wife Lisa,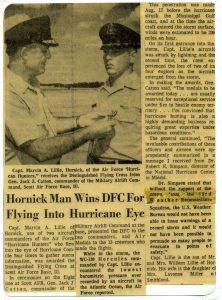 and Zachary Lillie; sister, Michele Lillie and husband Col. Douglas Wilson U.S.A.F. Ret.; brothers, Dean Lillie and wife Karen, Terrie Lillie and wife Kathy, David Lillie and wife, Dorothy, and Curtis Lillie and wife Pamela; and grandchildren, Alex Lillie, Jordyn Lillie, Lauren Lillie, Leah Lillie, and Zoey Lillie.
A visitation in his honor will be held 1:00 pm – 3:00 pm, Saturday, November 4, 2017, with Funeral Services at 3:00 pm, at Crowder Funeral Home Chapel, Dickinson, Texas.  Interment services will be held at a later date in Smithland Cemetery, Smithland, Iowa.