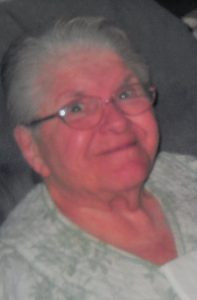 Marilyn Dennis, 84, of La Marque passed away on Tuesday, February 20, 2019.  She was born December 5, 1934 in Houston, Texas to William and Anna Dunn.
She was a resident of La Marque since 1964, formerly from Austin, Dallas and the Houston area.  Marilyn attended Nursing School at Baylor College of Medicine; and she worked for 30 years at Galveston County Memorial Hospital in Texas City.
Marilyn is preceded in death by her parents, her husband Michael Dennis, a sister Maxine Williamson and grandson Thomas Dennis.  She is survived by her two sons and daughters-in-law; Michael D. Dennis and Donna of La Marque and Hobie B. Dennis and Belinda of League City; her brother Jon Dunn and wife Ann of Rye, Texas;  her five grandchildren: Brooke, Travis, Miranda and Jeff, Robert and Kayla and Zac and her two great grandchildren: Lanie and Kye.
A graveside service will be at 11:00am on Wednesday, February 27, 2019 at Forest Park Lawndale in Houston, Texas, with Rev. Matthew Brackman officiating.