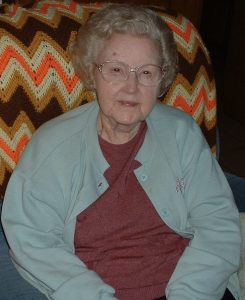 Lorene Phillips Meza, 103, the most beautiful person we've been blessed to call mother, grandmother, great-grandmother, and sister, is gone from this world but never from our hearts.
Born January 28, 1920 in Mount Enterprise, TX and raised in Livingston, TX, she was the second child born to Ruby and John Phillips. She graduated from Livingston High School in 1936 and moved to Galveston, TX in 1942, where she worked for the U.S. Army Corps of Engineers, meeting lifelong friends Rose Heinrich and Violet Adley.
Lorene joined Joe I. Meza in Holy Matrimony on May 4, 1946, remaining married for 58 years. They made Galveston home, raising their family, and attending St. Patrick's Catholic Church. In addition to the Corps, Lorene worked at Top Value with dear friend Therese Ervin, and US Public Health. She participated in numerous community activities being especially proud of her time as Girl Scout leader to her daughters and their friends.
Lorene made Texas City, TX her home for the past 44 years, where she and Joe attended Queen of Peace Catholic Church, participated in the events held by Knight of Columbus, toured heavily with the Silvertones and enjoyed the company of their grandchildren and great-grandchildren.
Lorene is predeceased by her loving husband, parents, and siblings: Marshall (Zelene) Phillips, Verdis (Dean) Phillips, Marie (Hermann) Kinard, Mildred (Doyle) Wood, Mary Joe Davis, Marvin Phillips, sister-in-law Anne Phillips and son-in-law David O'Neal.
She is survived by her daughters Linda O'Neal and Mary Meza; grandchildren David (Donna) Broom, David O'Neal, Kelli (Thomas) Trout, Molly O'Neal, Kati (Eddie) Farias and Patrick (Amy) O'Neal; great-grandchildren Sam, Jon Henry and Guy Broom; Colton, Zachary and Wesley Trout, Luke Farias, and Betty O'Neal; brother Sidney Phillips and sister-in-law Janice Phillips; as well as numerous nieces and nephews, all of whom she deeply loved.
Family and friends are invited to a visitation at Crowder Funeral Home (401 Texas Ave, La Marque, TX) from 5-8 pm; Rosary to be held at 7pm on Thursday, February 23, 2023. A funeral Mass will be held at Queen of Peace Catholic Church (1224 Cedar Dr, La Marque, TX) at 10 am on Friday, February 24, 2023.
Interment to follow at Mt Olivet Catholic Cemetery.
Pallbearers to be David Broom, David O'Neal, Patrick O'Neal, Thomas Trout, Eddie Farias, Kurt Wood, Colton Trout, Zachary Trout, and Honorary Pallbearer Sidney Phillips.