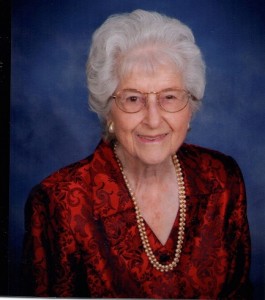 Lily Teresa Menotti Hays of Dickinson, Texas passed away on May 5, 2016.
Lily was born at home in Dickinson on January 23, 1923 to Susie and Fred Menotti. She married Harold Hays on December 16, 1945.
She was preceded in death by her husband, Harold Hays; her parents Susie and Fred Menotti, Sr. and her sisters, Rosie Palermo, Santina Mackey and Rena Trippodo.
She is survived by her children, Susan Presley and husband John, Dorothy Taylor and life partner Ed Parsons, Larry Hays and wife Betty, John Hays and wife Loyce Ellis, and Rodney Hays and wife Deborah.
Surviving grandchildren, Thais Taylor Gerik and husband Rodney, Christina Hays Aronson and husband Michael, Cara Hays, Jennifer Hays, Loren Hays, Misty Hays Wall and husband Bryce, Danielle Hays, Larry Hays, Jr. and a great grandson, Ben Gerik, and her brother Fred Menotti, Jr.
In lieu of flowers, donations may be made in her honor to Shrine of True Cross Church of Dickinson. Lily contributed in various ways over the years in support of the church and school.
Lily was a wonderful wife, mother, sister, grandmother and great grandmother. She will leave a void in our lives, but the memories of her will never go away.
Visitation will be held at Crowder Funeral Home in Dickinson .
Family will receive friends from 4 to 5 pm, Sunday, May 8, 2016. A rosary will be recited at 5 pm
Funeral Mass services will be held at 10:30am on Monday May 9, 2016 at Shrine of the True Cross Church in Dickinson and burial following at the Mt Olivet cemetery.