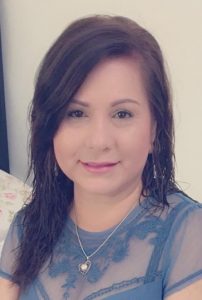 Kim Le, 50, resident of Baytown, Texas passed away October 19, 2020. Kim previously was a resident of Dickinson, Texas for thirty years. She was born June 8, 1970 to mother Le Xuan Le in NHA Trang, Vietnam.
She is survived by her husband ANH Nguyen; mother, Le Xuan Le; grandparents Le Yan Dien, and Thi Tanh Nguyen; daughter, Jennifer Le; sons John Le, Ky Dac Thang, and Jason Le; sisters, Duong Thi MyLan; brother, Duyong Xan-Truc; and two grandchildren.
Visitation will be held from 10:00 a.m.-8:00 p.m. Thursday, October 22, 2020 at Crowder Funeral Home in Dickinson, Texas. Services will be held from 9:00 a.m. -1:00 p.m. on Friday, October 23, 2020 also at Crowder in Dickinson.