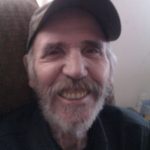 Kermit "Ray" Arnold passed away on December 29, 2020. He left this earth surrounded by his family; the one thing he cherished above all in this life. While his passing leaves a hole in our hearts that can never be filled, we take comfort in knowing his final hours were spent in a space overflowing with love.
Ray was born in Crab Orchard, West Virginia on March 20, 1938 to Mary and Charles Arnold. He was the youngest of 9 children. In 1955 he moved with his parents to Bakersfield, California where he graduated High School in 1957. In 1960 he received his Associates Degree from Bakersfield Junior College. Throughout his high school and college years he spent his summers working as a camp counselor on Catalina Island. Upon completion of school Ray made a living with his hands. He could engineer just about anything under the sun. In 1980 he found a career in the oil and gas industry, a job that relocated him and his family to the Houston, TX area in 1993, where he worked until retirement.
Ray was a hard worker. But nothing in his life compared to family. Particularly the love he had for his wife, Charlene Davisson Arnold. They met in Arcata, CA in 1976 when Ray was a divorced single father of two children. He would be the first person to tell you how much she changed his life. They married in 1977 and later welcomed 3 children. Ray and Charlene are truly soulmates. They are the example of love that you dream about. He told his children often just how wonderful their momma was, and how she deserves the world. He spent every day of his life from the moment they met working to provide her the world and more.
Ray is preceded in death by his parents, son Kurt Arnold, grandson Ray Marsh, and multiple siblings.
In addition to his loving wife, Ray is survived by sister Mary Green, daughter-in-law Teri Arnold, daughter Yvonne Scott, niece (who he saw as a daughter) Lori Orozco and husband Billy Orozco, son Keith Arnold and daughter-in-law Jo Boxell, daughter Lanette Cook and husband Daniel Cook, daughter Crystina Bukrinsky and husband David Bukrinsky, niece Alicia Davisson, and nephew David Davisson. He will also be missed dearly by those who lovingly called him Pop: grandchildren Allyson Marsh, Chris McQueen (Jessica), Shannon Boxell, Kris Arnold, Kory Arnold (Nicole), Kameron Arnold, Ansleigh Cook, Holly Davisson, Carissa Arnold, Andrew Cook, Anderson Cook, Zachary Bukrinsky, Brayden Bukrinsky, and great-grandchildren Arcadia Marsh, Taylor Narcisse, Michael Darden, Aamira Adams and Bella McQueen.
Ray lived a full life and many people knew him in many different ways. The family invites you to share a memory in the guest book so we may know him as you did. While the world will never be the same in his absence, we are so blessed for the time we had with him and will continue his legacy by always remembering that nothing matters more in this life than family.