Kenneth Earl Williams, Jr.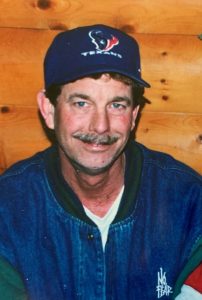 Kenneth Earl Williams, Jr. was born in Pasadena, Texas on July 14, 1955.  He grew up in Kemah, Texas and graduated from Clear Creek High School.  He started working with his father at a young age for many years as a deckhand.  He went on to be captain of his own boats and spent most of his as a commercial fisherman.
Kenny started a family later in life and has one son, Trace. He was a very hard worker and had a great sense of humor.  He liked to make people laugh and have fun, but could be hard headed at times.
Kenny was a good son, brother, uncle, friend, and supportive father and provider.  He is loved by many friends and family and will be dearly missed.
He is survived by his son, Trace Williams; sister, Pam Williams and husband, Robert Shalek; brother, Curtis Williams; niece, Laura Ezell and husband, Shannon; great-nephews, Ethan and Evan Ezell; step-mother, Carol Myers.
Kenny's health declined the last couple of years fighting COPD.  He passed away suddenly at home, Thursday, July 30th at the age of 65 due to complications of his COPD.
Friends are invited to share their memories of Kenny with his family during visitation at the Crowder Funeral Home, Dickinson, 4:00 – 7:00 PM, Wednesday, August 5, 2020.