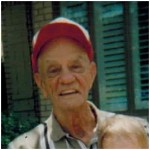 James "Papa" "Henry" Dean Shelton, born August 8, 1928, passed peacefully at his home April 11, 2014. He served in the U.S. Army from 1950 to 1956. He was honorably discharged in 1956. He was married for 31 years before the passing of his wife, Marjorie J Shelton in November 1985. He retired from Central Freight lines after 35 years of service.
He is survived by his children Debra Richardson and husband Ronnie Richardson, Janet Guice and husband Larry, Jack Shelton and wife Susan, Dennis Shelton and wife Debbie, Nina Rios and husband Tim, grandchildren Rhonda Richardson and husband Chris, Tiffany Andrews and husband Damon, Stephanie Klyng and husband Donnie, James Van Wormer, Christina Shelton, Dennis James Shelton II, Diana Shelton, Jessica Brown and husband Will, James Wilson Jr and wife Leslie, Lani Rios, thirty-four great grandchildren, and one great great granddaughter – Aurora Dawn Marie Shelton.
The Pallbearers for his service will be Christopher Moody, Donnie Klyng, Damon Andrews, James Van Wormer, Dennis James Shelton II, James N Wilson Jr., Jack Dean Shelton II, and honorary pallbearers Tim Rios Jr., Larry Guice, and Ronnie Richardson.
In lieu of flowers or plants, please consider donating to a charitable organization such as the American Cancer Society, American Heart Association, or Hospice Care.
Visitation will be held Thursday, April 17 9:00AM-11:00AM, with a Celebration of Life Service at 11:00 am, Crowder Funeral Home Chapel, Dickinson, Texas.