James Daniel Riddick (Jim)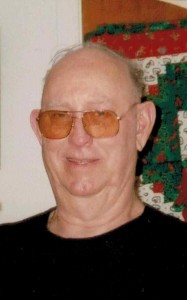 James Daniel Riddick (Jim) of League City, passed away February 2, 2016 in Nassua Bay, at the age of 79.He was born October 18, 1936 in Center Texas to James and Eva Riddick.
Jim was a christian and saved at a young age, member of several churches over the years. He was an outdoors man he love to hunt and fish even more. Rollover pass was his favorite spot to fish, especially during the fall flounder run.Jim was a very talented oil painter, he has painted enough pictures to open his on gallery. He was also a quilt maker if you had a pattern or just an idea he could make it. Jim was very involved in scouting from the mid 70's to the early 80's, where he was a positive influence on a lot of young men that other wise might have made some bad choices. Here's just a few examples of texts i have received in the last few days;
K. Mitchell says, your dad was our cub leader he taught me how to tie my first knot and many other things Ive used in my life that i will never forget.
B Absher says, The worlds lost a good man. You dad was always so kind to me at a time in my life when many folks were not.
R. Gentry says, he was a good man he took me in the scouts and I learned a lot from him.
He was preceded in death by his parents James B and Eva Riddick,sister Frances Goodenough, daughter Susie Duclion, and grandchild Daniel Wayne. James is survived by his wife Sue, daughters Mary Rountree of Dayton, Texas, Christy Ramirez and husband Paul of Junita Nebraska son Donald Riddick and wife Renee of League City, Texas, 19 grandchildren 14 great grand children.
The Family will receive friends on Sunday the 7th from 4-7pm at Crowder Funeral Home, 1645 East Main, League City, Texas 77573. A Funeral Ceremony will follow on Monday the 8th at 10:00am. Interment will take place at Houston National Cemetery at 1:30pm.