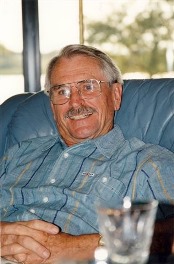 Born in 1938 in Franklin County, Texas, died October 27, 2019 in Seabrook, Texas.
Grew up in Dallas and graduated from Crozier Teck as Salutatorian in 1956. Attended MIT, then the University of Texas at Austin. Received his master's degree in engineering in 1963. Moved his young family to Santé Fe, New Mexico, then to Cleburne, Texas before settling in the Houston area. Worked as an engineer with Reese, Stanton and Porter, Apex Engineering, and Opal Engineering before forming HB Engineers as a consulting engineer. He retired in 1993.
He enjoyed hunting, fishing, boating, traveling, model airplane building and flying, playing bridge and being with his family and friends.
Survivors are: wife, Helen, son Kirby and wife Sandra, daughter Camille and husband Chris, 6 grandchildren and 2 great grandchildren.
A memorial reception will be from 4 to 6 PM Friday, November 1 at Carother's Coastal Gardens in Seabrook. The address is 502 Pine Gully Drive.