Henry Charles Otten "Hank"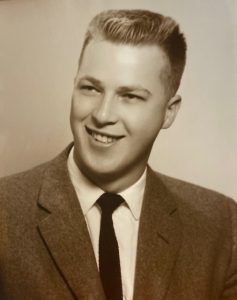 Henry Charles Otten "Hank" passed away on April 26, 2023 in Webster, TX at the age of 90.
Hank was born August 14th, 1932 to Henry & Marie Otten in Brooklyn, New York.  Hank joined the US Air Force after graduating high school then returned 2 years later to attend Polytechnic Institute of Brooklyn and received his Electrical Engineering degree.  He was married to the love of his life Evelyn "Lynn" Gilliam in 1957. Hank began working for Grumman in Bethpage, New York before he was transferred to JSC in 1966 to continue working on the APOLLO Lunar Excursion Module (LEM) project for what they thought would be a short stay in Texas but ended up being 40 years in Nassau Bay, TX where they raised their 3 children.  Hank worked at JSC for 27 years and the space industry for over 35 years and retired from both Grumman & IBM. Hank was instrumental in developing guidance and control as well devising in-house real time simulators in order to validate and verify that the LEM landing program being designed would land the LEM safely on the moon as he was a wizard with numbers and calculations.  He then rolled over to the design and development of guidance and control including creation of simulations that were then able to be used automatically between Shuttle flights in the flight simulators.  During his time at NASA, Hank was awarded not only one but two Snoopy awards which is one of the highest honors an employee can receive.
Hank was influential in the start of the Clear Creek Swim League where all three of his kids swam for the Nassau Bay Nauticats, he started the Clear Lake Tigers AAU Swim Team and helped coach little league and soccer. Hank was an avid sports lover and dedicated FOX News watcher.
Preceded in death by his beloved wife Lynn Otten of 61 years, his daughter Jill Rose Otten, his parents Henry & Marie Otten and brother Richard Otten of New York.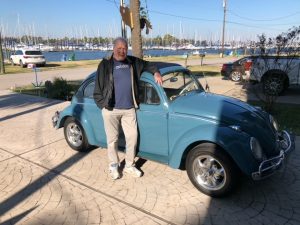 Hank is survived by daughter Gail Lehman and her husband Kevin of Vero Beach, Florida, son Kurt Otten and his wife Teresa of Clear Lake Shores, TX, granddaughter Brittany DeBrizzi and her husband Matthew of Boynton Beach, Florida, grandson Jeff Otten of Alvin, TX, granddaughter Caitlin Whitley and her husband Ray of Liverpool, TX, granddaughter Stefani Taylor and her husband Michael Taylor of League City, TX,  Great grandchildren, Margo & Bozley DeBrizzi, Elinor & James Otten, Cason & Cole Whitley, and Klein Taylor.
A service will be held on June 16th where Hank's ashes will be placed at the Houston National Cemetery in Houston where his final resting place will be with his wife Lynn and daughter Jill.