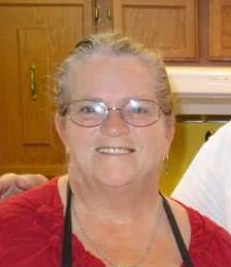 Helen Kathleen Kross passed away in her sleep on January 10, 2017 at her home in Webster, Texas.
Helen was born on November 29, 1964 in Bensonville, IL to her parents, Clair Hoog and Mary Gordon. They moved to League City, Texas when she was very small.  She graduated from Clear Creek High School in 1983. She married James Kross on October 12, 1985.
Helen was a devoted Christian who loved the Lord Jesus Christ as her personal Savior. Her demeanor was kind and cheerful. Her warm personality touched the hearts of many. She lived for her family and was always there to take care of them.
Helen is survived by her husband James Kross, daughter and son-in-law, Michelle and Frank Alexander; her daughter, Renee Kross; her brother, Wes Hoog; her two sisters Alicia Hoog and Pixie Morgan; and grandchild Samantha Garcia; and great grandchild Lucia Lugo-Garcia.
She will be missed by all. May she rest in peace with our Lord and Savior Jesus Christ.
Funeral Service 11am Wednesday January 11, 2017 at Crowder Funeral Home in Webster.
Burial 2:15 Wednesday at Houston National Cemetery.