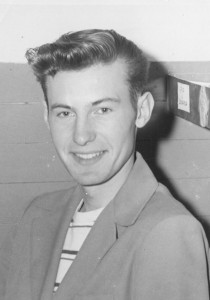 Gerald Joseph Bauder, 85 died on Friday, February 13, 2015. Gerald was born in Sterling, Colorado on June 8, 1929. He married Louisa from Galveston, Texas on March 31, 1951. They lived in Wichita Falls, Texas while he was in the Air Force and then moved to Kennewick, Washington. They returned to La Marque in 1953, built their home and lived there for almost 60 years.
Gerald graduated from Kennewick High School in Kennewick, Washington. He worked at Camp Hanford in Richland, Washington.
Gerald was a Sargent in the United States Air Force. He retired from the US Post Office. He was a member of Queen of Peace Catholic Church in La Marque and attended Our Lady of Lourdes Catholic Church.
He is preceded in death by his parents Rudolph and Luella Bauder; his wife Louisa Bauder and brother Wayne Bauder.
Gerald is survived by his children; Colleen Cook, Jeanette Beaven, Karen Bauder and Robert Bauder; brother, Milo Bauder and eleven grandchildren.
A visitation will be on Saturday, February 21, 2015 from 9:30am – 10:00am at the James Crowder Funeral Home in La Marque. A Graveside service will be at 10:30am with Father Chacko Puthumayil officiating at Mt. Olivet Catholic Cemetery in Dickinson, Texas.
He has gone to be with Our Lord and we will miss him. We love you Dad.