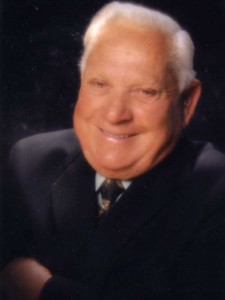 Fred Oberndorfer Jr., 85, passed away on Saturday, October 10, 2015 at Houston Methodist St. John Hospital in Nassau Bay, Texas. He was a resident of Santa Fe, Texas for 43 years. He was born on February 15, 1930 in Galveston, Texas to Fred H. Oberndorfer Sr. and Emma Doreck Oberndorfer.
He attended Galveston schools, served in the Army during the Korean Conflict, and enjoyed hunting and fishing. He owned and operated TPA Bulkheads for over 25 years. He is preceded in death by both parents, sisters, Betty Watkins and Adele McCoy, and two brother-in-laws, Harold McDonald and Lew McCoy. He is survived by two sons, Rick and Derek Oberndorfer of Santa Fe, Texas, three granddaughters, Courtney Oberndorfer, Taylor Weed, and Ashley McLawchlin, one sister, Emily McDonald, one brother-in-law, Raymond Watkins, numerous nieces and nephews, and his dog and beloved companion, Tweety.
Visitation will be on October 16th from 6:00-8:00 p.m. at Crowder Funeral Home in Dickinson, Texas. Funeral Services will be Saturday, October 17th at 10:00 a.m.
Burial will follow at Alta Loma Cemetery.
The pallbearers will be Pat Edmundson, Ronnie Wulf, Bryan DeWitt, Kevin Stephens, Michael Ynfante, and Stephen McGaffey. In lieu of flowers, please send donations to Galveston Island Humane Society.