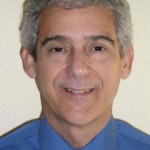 Ernesto Francisco Rojas, 64, of Seabrook, passed away on October 27th, 2014 from natural causes. He was born on March 9, 1950 in Cuba to Evelia and Ernesto Rojas Gonzales.
Ernesto immigrated to the United States in 1962. He was a marksman in high school and a C-130 pilot in the Vietnam conflict. Following his military stint in the early 1970s, as a pilot and technological specialist, Ernesto pursued a career in technology, specifically computers and business accounting.
With bachelor degrees in both mechanical engineering and accounting from Loyola University and a MBA from Pepperdine, he began his career in information technology.
Among many things, Ernesto was an NSA consultant, a systems and database administrator, Cert Livewire investigator, and a DHS Sentinel Cert in cyber security,prevention, deterrence, and recovery. Ernesto was a proud member and supporter of many professional associations including American College of Forensic Examiners , Institute of Computer Professionals , International Systems Security Association. Texas Criminal Defense Lawyers Association and the Texas Association of Licensed Investigators. Ernesto headed Houston based Forensic and Securities Inc. (For-Sec). He worked closely with investigators and law enforcement as a consultant, database operator, and discovery testimony. Mr. Rojas was currently on staff at University of Houston Clear Lake lecturing in cyber securities to the next generation. His acumen was astounding, his personality was charming and he will be greatly missed.
Ernesto is survived by his wife Raisa; two daughters Christina and Nancy; and his brother, Carlos.
Services will be held on Saturday morning at the Crowder Funeral Home 1645 E Main Street, League City, Texas. The viewing will be held at 10am with the Memorial following at 11am.