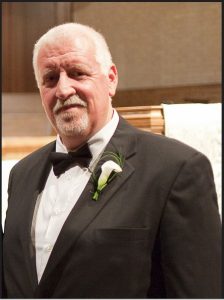 Douglas James Conover, 68, passed away on Saturday August 26, 2023, in Houston, TX. He was born on April 7, 1955, in Philadelphia, Pennsylvania to Arthur and Jean Winifred "Winnie" Conover. Douglas is survived by his loving wife of 43 years, Sharon Conover; triplet sons Jason Conover (daughter in law Alisha), Michael Conover (daughter in law Faith), and Brian Conover (daughter in law Danira); grandsons Grayson Conover and Braden Conover, brother Mark Conover (Martha Nitzberg); and numerous family members, colleagues, and friends.
He is reunited with his parents Arthur and Winnie Conover; grandson Bryson Conover; and his furry companions Buddy, Broomer, Simba, and Auggie.
Douglas graduated in 1977 from his beloved alma mater Villanova University with a Bachelor of Science degree in Civil Engineering. He worked for several high-end firms as a Civil Engineer including Bernard Johnson, Bechtel, and Dannenbaum Engineering. In 1987 he then went on to work for NASA/Johnson Space Center as a Civil Engineer where he proudly completed over 36 years of service.
Douglas collected many nicknames over the years, Doug, Dougie, Dougie Fresh, Prize, just to name a few. He was loved by many and never met a stranger. He adored his loving wife and the relationship they shared exemplifies a love that only grew stronger with time, inspiring all with their unwavering bond and companionship. He was a loving and devoted father and grandfather to those who were all proud to call him dad and grandpa. He loved being with his family and friends and any opportunity he had to make a joke or share a laugh, he took it. He also enjoyed coaching his sons' teams when they were young and as a result ended up becoming like a second dad to many of their friends along the way. He was generous, loving, funny, and kind. His spirit will live on with us all.
Services are as follows:
Thursday August 31, 2023
 8:30-10:30am: Viewing
Crowder Funeral Home, 111 W. Medical Center Blvd, Webster, TX 77598
11:30am-2:30pm: Celebration of Life & Reception
Clear Lake Presbyterian Church, 1511 El Dorado Blvd, Houston, TX, 77062
Livestream: https://www.youtube.com/watch?v=vX8E0yUyYoU
3:30-4:30pm: Graveside Service
Forest Park East, 21620 Gulf Fwy, Webster, TX 77598