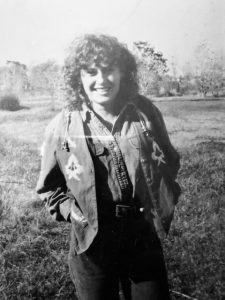 Carla Stillman Becker, age 64, of League City, TX, passed away on 11/11/22. She died peacefully in her home from cancer.
Carla was born in Harlingen, TX to Armentha and Charles Stillman. In her early teens, the family relocated to the coastal areas of Southeast TX, where she spent the majority of her life.
She was an amazing storyteller, an excellent fiction writer, a lover of dance and music, as well as a talented theatre performer. She also loved TV Westerns.
Carla graduated with a degree in Computer Science from College of the Mainland in the 1980's, while raising a young daughter. Her ambition and strength were a true testament to her character.
Carla will be very missed by her family and lifelong friends who have been here all along the way and till the very end. Thank you, Carla, for your incredible wit and joyous laughter you have brought to all of us throughout your lifetime. We will remember you always.
Carla is survived by her daughter, Carrie Becker, mother, Armentha Stillman, her sisters, Roberta Plunkett and Yvonne Martinez, her many nieces and nephews, and her adoring in-laws. Preceded in death by her husband, Louis Becker, her father Charles Stillman, and her sister Jamie Stillman. You will live in our hearts forever.