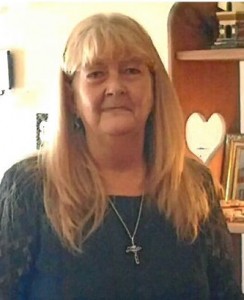 Brenda Lynn Laymance, 62, longtime resident of Texas City, passed away September 6, 2016 in San Leon. Brenda was born June 26, 1954 in Galveston, Texas, the daughter of Clyde Nathan Laymance and Alma Jewell Dowd Laymance. Brenda had worked as a waitress most of her life. She was a former member of Northside Baptist Church in Texas City.
Brenda is preceded in death by her parents and sister Patricia Stimmel and nephew David Griggs.
She is survived by her two sons and daughters-in-law, Charles Nathan England and wife Tanya England of Old River, Texas, Jason Roy England and wife Laura Nicole England of Dayton, Texas; four sisters, Mary Lee Griggs of Tyler, Texas, Peggy Hall, Diana Lara, and Vickie Laymance, all of Texas City; six grandchildren, Victoria England, Brianna England, Lilly Conner, Damian England, Jacki Conner, Carson Douglas England, and numerous other relatives and friends.
Memorial visitation will be Thursday, September 15, 2016 from 5:00 pm to 8:00 pm with a Celebration of Life Service at 6:30 pm in the Chapel of the James Crowder Funeral Home, 401 Texas Ave. La Marque, Texas.