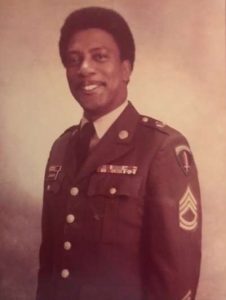 Bobby Carol Johnson, 82, was born in Sour Lake, Texas to Mose J. Johnson and Pauline Pollard Johnson and passed on from this, his physical life's journey to reside forever more and in Peace with Jesus on June 2, 2019 in Texas City, Texas.
Bobby is survived by his children Shelia Sayrie, Anthony Johnson, Selby Johnson & wife, Erika,  Karenina Johnson; grandchildren Dr. Selby Johnson, Jr., Prince A. Johnson, Schuyler Woods , Bannecker Woods, Tatela Hamilton Davis, Tahayla Richardson, Kasey Key, Kelly Johnson, Antonio Johnson, Anthony Johnson Jr. and Michael Carol Johnson; brothers and sisters Hazel Johnson, Ada Louise Harris, Gwendola Williams, Milton Johnson and Clifford Johnson and numerous nieces, nephews, cousins and other relatives and many friends who were considered family. He is preceded in death by his parents, a son Michael Carol Johnson, a sister Maud E. Jones, and a brother M.J. Johnson.
Bobby was devoted to those he loved and was loved by his family and close friends.
Bobby Carol, a Viet Nam veteran served the United States of America honorably. He will be greatly missed.
A Memorial Service will be on Saturday, June 15, 2019 1:00PM at Church of God of Prophecy, 6818 Woodrow Street, Texas City,  Texas with Pastor Kenneth Benjamin officiating.