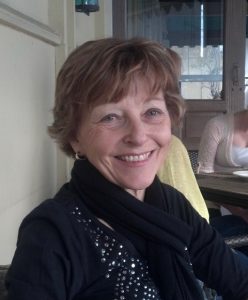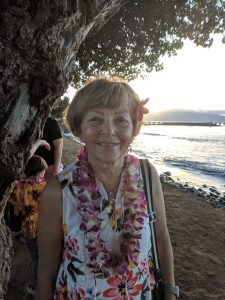 Ann Elizabeth Chavarria, 73 years old, passed away on December 14, 2022, surrounded by her loved ones at her daughter's home in Oceanside, California.
Born in Amsterdam, New York to Earl and Eleanor Grade, Ann was raised on a dairy farm, with 2 brothers and 1 sister.  She attended Amsterdam High School and went on to graduate from State University of New York at Buffalo with a bachelor's degree in nursing.  Ann later joined the Peace Corps and was assigned to a small health clinic which served 60,000 people in La Esperanza, Honduras.  As part of Ann's role in the Peace Corps, she also helped educate women about preventive medicine.  After her time with the Peace Corps, Ann moved to Galveston, Texas and worked as a Nurse at the University of Texas Medical Branch and as a Case Manager at Shriners Burns Hospital.  She moved to California to be near her daughters and worked at Camp Pendleton as a Case Manager for the Wounded Warriors Project.
Ann was also a member of Grace Community Church while in Texas, and Saddleback Church in California.  She was a spiritual woman and involved in many church activities, including singing in the choir and volunteering as a nurse.  Ann's family was the center of her life.  She loved spending time with her daughters and granddaughter.  Ann enjoyed dancing, gardening, traveling, a good glass of wine, music, and most of all – helping people.  She will be remembered for her compassion for others in need and her love for her family.  Ann loved life to its fullest. Her infectious laugh, beautiful smile, and compassionate eyes will be missed.
She is survived by daughters Nancy Bueso and Elizabeth Chavarria and granddaughter Alexis Ariabod.
A memorial service will be held on January 7, 2023, at 2:00 pm at Crowder Funeral Home – League City, 1645 East Main Street, League City, TX 77573.  In lieu of flowers, the family requests donations be made to the Alzheimer's Association.