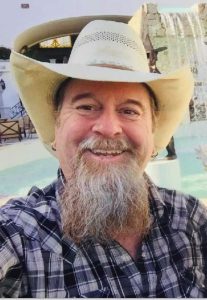 Alan Dan Wheat, 62, passed away on August 19, 2023 in Bacliff, Texas. He was born on May 22, 1961 in Corsicana, Texas to Dorris Marie Wheat and Marvin Samuel Wheat Sr. Alan was preceded in death by both of his parents as well as his brother Marvin Samuel Wheat Jr. Alan is survived by: his son, Joshua Alan Wheat Wilson, sisters, Nelda Joyce Calloway and Susan Elaine Johnson; grandchildren, Preston Davis White and Brody Alan Wilson; nieces and nephews, Tisha Witt, Magan Theil, Caroline Carlson, and Christopher Wheat, and numerous family members and friends.
Alan was a generous, self-made successful businessman. He loved to always enjoy every moment to the fullest and did his best to make any occasion the best it could be no matter the situation. He was passionate about making sure no matter what he was doing it was being done the right way, not skipping one step and that's a big reason why he was so good at whatever he did at any moment. He always made a difference in the people's lives who have worked for him which is why so many people cared about him so much.
Private Funeral Services will be held at Crowder Funeral Home, 111 W. Medical Center Blvd. Webster, Texas 77598. Interment will take place at Mt Olivet Catholic Cemetery, Dickinson, TX.