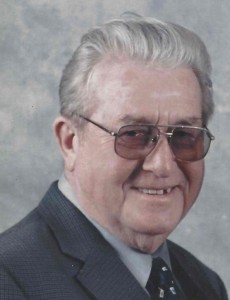 Jack Leroy Markham, 77, a 12 year resident of Friendswood, TX, passed away April 2, 2016. Mr. Markham was born April 19, 1938 in Peoria, IL. He proudly served the Navy from April 19, 1955 to April 30, 1959. Mr. Markham served as a deacon and a member of New Life Assembly of God. Those that knew Jack would say that he was a Jack of all trades.
 Mr. Markham is preceded in death by his parents, Horace and Dorothy Markham; brothers: Virgil Markham and Louis Markham.
He leaves behind his wife of 36 years, Betty Markham; daughters: Karen Starbuck and husband Dirk, Jolene Lehman and husband Randall, Teresa Leutwyler and husband Aaron; sons: Steve Phillips and wife Liz, John Markham and Kenny Phillips and wife Delia; 22 grandchildren and 24 great grandchildren.
 There will be a visistation on Thursday, April 7, 2016 from 5-7 pm at Crowder Funeral Home in Pearland, with a funeral service to begin at 7pm.