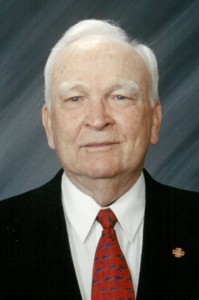 Donald Leroy Rainey, 88, of Friendswood, Texas passed away on the morning of Thursday, December 10, 2015. He was born in Dodge City, Kansas on February 24, 1927 to Hannah and Dillard Rainey. Although Donald was a more recent resident of Friendswood, he had lived in La Marque for over 55 years. He served in the United States Army, and also served as a Merchant Marine. Donald was a member of the Masonic Lodge #1324 for over 50 years.
He is preceded in death by his mother and father, and his wife; Margaret M. Rainey. Donald is survived by his daughter; Deborah Kay Downhour, son; Donald Leroy Rainey, Jr., four grandchildren; Christen Breedveld, Stephanie Dorsey, Kelly Summers, and Roy Downhour, and four great-grandchildren; Jake Breedveld, Joey Breedveld, Rainey Breedveld, and Adley Dorsey.
Visitation will be held on Monday, December 14, 2015 from 5:00pm to 8:00pm at the James Crowder Funeral Home in La Marque. A funeral service will be held on Tuesday, December 15, 2015 at 10:00am at the First Christian Church in Texas City.