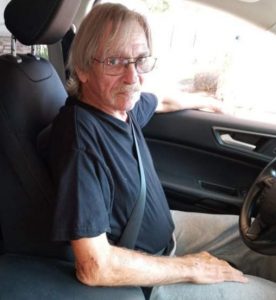 Jimmie Criswell, 64, passed away on July 5, 2021 in Webster, Texas.  He was born on May 4, 1957 in Dallas, Texas  to Jodessa Robinson.
Jimmie is survived by: sisters, Brenda LeVan, Wanda Meeks, Mary Childs; brother, John Deville; friends, Steven Crews and Mary Roe and numerous other family members and friends. He had a passion for painting and remodeling and loved to fly kites and drones!
The Celebration of Jimmie's Life will be held on Saturday, July 17, 2021 beginning at 4:00 pm at Pine Gully Park, 605 Pine Gully Road, Seabrook, Texas 77586.