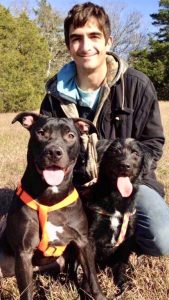 Jonathan Ryan Jones was born on November 24, 1992, in Chattanooga, Tennessee, and he died on April 21, 2019.
He was preceded in death by his grandparents, Allan and Mary Lane, and Marie and Earl Jones, his mother, Jennifer Anne Lane Jones, and his uncle, Ray Jones.
He is survived by his brother and sister in law, Michael Allan and Rai Jones, his father Michael Lynn Jones, his aunts and uncles, Kathy and Mike Morrow, Steve and Tammy Lane, Leslie Baird, grandparents Maxine Lane and Fred and Anne Prins, cousins Caitlin Wright, Chance Wright, Jason Morrow, Chris Lane, Amanda Britton and Shannon Britton, Ray Woerndell, and second cousins Skylar, Chandler, Brantly and Elena.
Jonathan was a wonderful sweet young man with many friends and acquaintances. He had a great sense of humor. He was very generous and always wanting to help anyone who needed a hand. He was an extreme animal lover.
He and his brother were avid and excellent skateboarders at an early age, and then later on Jon got into motorcycles. He enjoyed riding dirt bikes and dreamed of becoming a professional dirt bike racer when he was younger. At a very young age he thought he wanted to be a garbage man because he thought it would be fun to ride on the back of trucks all day! He was also quite a good football player in middle school.
A celebration of Jonathan's life will be held 2:00 PM, Saturday, May 4, 2019, at Crowder Funeral Home Chapel, Dickinson, Texas.
In Lieu of flowers, please make a donation to an animal shelter or animal rescue organization in his memory.