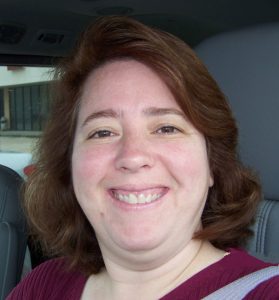 Valerie Lynne Hanka, 56, passed away January 14, 2018 with her family by her side. Mrs. Hanka was born August 6, 1961 in Roanoke, VA, she was an eighteen year resident of Houston, TX and a member of Home Education Partnership of Texas.
Valerie is preceded in death by her parents, Clarence and Janice Puckett; brother, Brian Puckett.
She is survived by her sons: Jonathan Hanka and Christopher Hanka; sister, Cheri.
Visitation will be from 5pm to 8pm on Sunday, January 21, 2018 with a service to begin at 7pm at Crowder Funeral Home in Pearland. Graveside service will be 10am Monday, January 22, 2018 at Mt. Olivet Cemetery in Dickinson, TX. Rev. Alex Giovanni Amoretti to be officiating.