Charles Lelouis Sloan III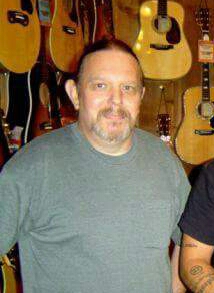 Charles Lelouis Sloan III, 66, of Webster, Texas, passed away March 4, 2017, in Galveston, Texas. Charles was born October 4, 1950 to Margaret Elizabeth and Charles Lelouis Sloan, II in Clarksdale, Mississippi. Charles was a musician who worked at Guitar Center in Webster and Westheimer for many years. Charles was an alumnus of Ole Miss. He was a beloved husband, father, grandfather, brother, and friend who will be missed by many. Charles was preceded in death by his parents.
Charles is survived by his loving wife of 35 years, Brenda Kay Sloan; daughter Heather Elizabeth Sloan; granddaughter Madelyn Elizabeth Haven; aunt Harriet Wicks Kinkade; brothers John Hardy Sloan, Walter Wicks Sloan, Zack Milsap Sloan.
A celebration of his life will be held Sunday, 12:00 pm, March 12, 2017, Crowder Funeral Home Chapel, Dickinson, Texas.