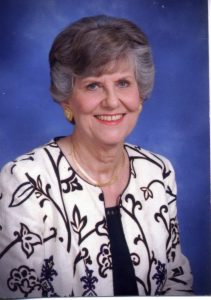 Pauline Antonette Liggio, 79, of Houston, Texas passed away July 13, 2022.  She was born September 18, 1942, in Galveston, Texas, oldest of four children, to Anthony and Rose Marie Liggio.
Raised in Dickinson, Texas, Pauline attended True Cross Catholic School and Dickinson High School where she was Salutatorian of the Class of 1960.  She graduated Magna Cum Laude from the University of Dallas with a degree in Elementary Education.  She received her Master of Education with honors from the University of Houston.  She began teaching Fifth Grade Math and Social Studies at Northside Elementary in Texas City in 1964 and retired from Levi Fry Intermediate in 2000.  She had the privilege of teaching multiple generations of families and was blessed with a vivid memory of each of her students and what made them special.  She prayed for her students, living and deceased, daily.  During her tenure she received many accolades including Teacher of the Year and The President's Volunteer Service Award. She has served as President, Treasurer, Historian and Yearbook Committee Chairman of Mainland Retired Teachers Association. Pauline was also a member of Delta Kappa Gamma Epsilon Tau. She enjoyed her get-togethers with her Red Hat sisters, the Mainland Scarlett O'Hatters. She was a proud Unbound sponsor to Claire for the past five years.  Pauline was a world traveler and loved doing extensive genealogy research into her Italian family roots. Her family, faith, and friends were everything to her.
Pauline was a faithful member of St. Paul the Apostle Catholic Church where she was Lector Coordinator and Liturgy Planner, a Eucharistic Minister of Holy Communion, an Adorer for Perpetual Adoration, and enjoyed countless hours as a Gathering Place Care Team Volunteer.
Pauline was proceeded in death by her parents, Anthony and Rose Marie Liggio.  She is survived by her devoted sister Pamela Liggio and proud twin brothers Vincent Liggio and wife Cheryl, and Fr. Jasper Liggio; honored nieces: Tracy Sheridan and husband Dennis, Julie Liggio Moody and husband Shawn, and Jamie Bowen and husband Chad; great nieces and nephews: Allison, Kaitlin, and Nicholas Sheridan; Marin and Cara Moody, and Emma and Everett Bowen; Her parish family of St. Paul the Apostle; numerous cousins; and many friends.
Visitation will be held on Sunday, July 17, 2022, from 5:00 p.m. to 7:00 p.m. with a Vigil Service and Rosary beginning at 7:00 p.m. at Shrine of the True Cross Catholic Church, 300 FM 517 Rd East, in Dickinson, Texas.
A Funeral Mass will be celebrated on Monday, July 18, 2022, at 10:30 a.m. at St. Paul the Apostle Catholic Church, 18223 Point Lookout Drive, Nassau Bay, Texas, 77058.
Burial will follow at Mt. Olivet Cemetery in Dickinson.
Pallbearers will be Michael Liggio, Joseph Liggio, David Liggio, Michael Chambers, Tom Chambers, and Terry Newman.
In lieu of flowers, donations may be made to: St. Paul the Apostle Catholic Church, Shrine of the True Cross Catholic Church or True Cross Catholic School.