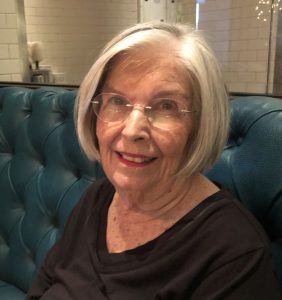 Billie Miller Gibson, aged 81, of Houston, TX, died on August 4, 2022. She was preceded in death by her parents, Nola Mae Lowrimore Miller and Howard Lee
Miller.
Billie was born in Harlingen, TX on December 11, 1940. She lived in Texas,
Indiana and Washington State before her family moved to Aiken, SC in the early
1950s. She graduated from Aiken High School and received a Business Degree
from the University of South Carolina. She worked at the Atomic Energy
Commission at the Savannah River Project and then moved to Florida and began
working for NASA at the Kennedy Space Center. Billie then moved to the
Johnson Space Center in Houston, TX. While at NASA, she worked on the
Apollo moon shots, as well as Shuttle missions. She retired in 1994.
Billie loved to travel and she visited over 70 countries and every continent with a
group of friends that she met on a trip to Antarctica. They traveled the world over
many years and were affectionately known as the "polar chicks". She also
enjoyed giving back to her community and volunteered with Meals on wheels for
28 years..
Mrs. Gibson is survived by her husband, Thomas F. Gibson, Jr., of Houston, TX,
her sister, Janice Miller Lovell and her nephew, Edward Keith Lovell, of Marietta,
GA.
In lieu of cards and flowers, Billie expressed the wish that friends and family
would perform an act of kindness in her memory.
Crowder Funeral Home in League City, TX is in charge of the arrangements. A
private graveside service will be held at Sunset Memorial Gardens Cemetery
near Aiken, SC.