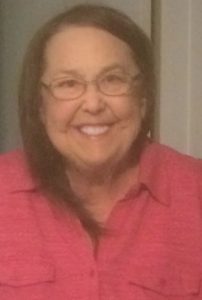 Jean Bowser passed away on September 18, 2020 at her home in League City, Texas. She was born on December 12, 1945 in Youngstown, Ohio to James and Hilda Bowser. Jean is survived by her sister, Rita Bowser, brothers David, wife Emma of Youngstown, Ohio  and Richard, wife Sue Bowser of Hubbard, Ohio, numerous nieces, nephews, friends and her beloved companion Izzie. Jean was preceded in death her parents, brother James Bowser, sister-in-law Loretta Bowser and nephew Josh Bowser. Several of her furry companions will meet her at the rainbow bridge, Misty, Kati, Hanna and Maggie.
Jean worked as a beautician at Henry's Beauty Salon in Youngstown before moving to Texas in 1979. She wanted a career change and counted herself blessed to be hired by AAA of Texas, working for them for almost 25 years.
Jean was raised in the Catholic faith and her faith grew with her involvement with the Catholic Charismatic movement in 1976. Once Jean accepted how much our Lord loved her she was unstoppable. Having smoked since she was 17 she quit smoking one evening, stopped swearing like a sailor, attended bible studies, praise gatherings and couldn't stop reading the bible to learn more about her God. It was with the conviction that it was what God wanted she made the move to Texas. Upon arriving she became very active in her new parish, St. Lukes the Evangelist in the South Belt area. When St. Clare of Assisi was being started by good friends she started attending there and joining a few years later, being torn between St. Lukes and St. Clare's. Know as a prayer warrior she was always praying for people and their needs. Her last stay at the hospital when a family member walked into her ER room she was praying the Hail Mary over and over again.
Jean also enjoyed gardening, craft projects, cooking and looking at recipes. She was known for her kind smile and sweet nature and will be missed by family and friends.
A funeral mass will be held on the morning of December 12, 2020 at St. Clare of Assisi on El Dorado Blvd., Houston, Texas. Internment will be at a later date at Calvary Cemetery in Youngstown, Ohio where her parents and several relatives are buried.